Thailand 🇹🇭 is an Asian country that practices Buddhism.
It is a kingdom in Southeast Asia and a parliamentary democracy (similar to the one in the UK). Thailand has never been colonized.
General censorship
[
]
It is illegal to insult the Thai monarchy anywhere in Thailand. Thailand's lèse-majesté law is known to be one of the harshest in the world for a democracy. Each count of lèse-majesté anywhere in Thailand has the equivalent of a prison sentence of up to 15 years.
Book censorship
[
]
Thailand actively band works criticizing the Thai royal family, and under Thai law, authors who attack the Thai king are subject to imprisonment. An example is the jailing of an Australian novelist in 2008.
The Devil's Discus - this non-fiction work was banned in Thailand in 2006
The Satanic Verses - banned for blasphemy against Islam
The King Never Smiles - banned for criticism of the King Bhumibol Adulyadej
Internet censorship
[
]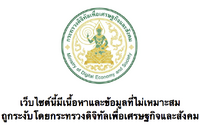 Thailand censors any website that insults the monarchy (which includes any criticism of a member of the royal family), and Thailand censors any website that has pornographic material.
In 2008, more than 4,800 webpages deemed insulting to Thailand's royal family were blocked. In December 2010, nearly 60,000 websites had been banned for alleged insults against Bhumibol. In 2011, the number increased to 70,000.
Internet webboards and discussion forums such as Midnight University, Prachatai.com and Pantip.com have all been blocked, making reasonable political discussion very difficult. Prachatai and Pantip have chosen to self-censor, closely monitoring each discussion, in order to remain unblocked.
Video sharing sites such as Camfrog have recently been blocked on the grounds that people were "behaving indecently" on webcams. The block was later reversed when it was discovered that Camfrog provided a principal means of communication for the handicapped, elderly and shut-ins. Other video sharing sites such as Metacafe remain blocked however. The entire video upload website, YouTube, has been blocked several times, including a complete ban between 4 April and 31 August 2007 due to a video which was considered to be offensive to the monarchy. YouTube's parent company, Google, was reported to have agreed to assist MICT in blocking individual videos, thus making the remainder legal to display in Thailand. The YouTube site block persisted for nearly five months, despite the fact that the video challenged by MICT was voluntarily deleted by the user who posted it.
The[1] criminal code states that whoever defames, insults or threatens the king, queen, the heir-apparent, or the regent, shall be jailed for three to 15 years, but the statute is broadly interpreted to apply to any mention of the institution of royalty that is less than flattering. On 29 April 2010, Wipas Raksakulthai was arrested following a post to his Facebook account allegedly insulting King Bhumibol. The arrest was reportedly the first lèse majesté charge against a Thai Facebook user. In response, Amnesty International nam[2]ed Wipas Thailand's first prisoner of conscience in nearly three decades. According to the Associated Press, the Computer Crime Act has contributed to a sharp increase in the number of lèse majesté cases tried each year in Thailand. While between 1990 and 2005, roughly five cases were tried in Thai courts each year, since that time about 400 cases have come to trial—a 1,500 percent increase.
Although the independent biography of Thailand's King Bhumibhol Adulyadej, The King Never Smiles by Paul Handley was published in July 2006, websites concerning the book had been blocked as far back as November 2005. As no advance reading copies or excerpts were made available, these sites were censored based on the book's title alone. All sites with links to sales of the book are still blocked, including Yale University Press, Amazon, Amazon UK, and many others.

Accessing the Wikipedia article on King Bhumibol Adulyadej from Thailand on 10 October 2008, led to a w3.mict.go.th announcement: "Under Construction The site you are trying to view does not currently have a default page. It may be in the process of being upgraded and configured." The link is now redirected to:

"The page was prohibited because of the court order. It could have an effect on or be against the security of the Kingdom, public order or good morals. Thai: ท่านไม่สามารถเข้าชม web page ที่ต้องการ เนืองจาก มีคำสั่งศาลให้ปิดกั้น หรือ มีลักษณะเข้าข่ายที่อาจกระทบต่อความมั่นคงแห่งราชอาณาจักร หรืออาจขัดต่อความสงบเรียบร้อยหรือศีลธรรมอันดีของประชาชน" — Super Broadband Network Co., Ltd., sbn.co.th/prohibit.html
The blocking of the King of Thailand's Wikipedia page may be due to content regarding the king's succession that the Thai Government views unappealing or illegal under its lèse majesté laws. The fake error message seen in Thailand when attempting to view the king's Wikipedia page can be seen on YouTube.
The Thai baht (the currency of Thailand) article had all images removed.
On 28 June 2010, access to wikileaks.org was blocked in Thailand. However the website today is currently accessible.
Some pages from the Wayback Machine, an Archive.org project which as of 2011 stores snapshots of over 150 billion web pages, are being blocked by MICT.
Following the 2014 Thai coup d'état, the junta, through MICT, instructed Internet providers in Thailand to block access to Facebook temporarily on 28 May 2014. Despite claims of technical issues by the junta, the permanent secretary of MICT and Telenor, parent of Thai mobile phone operator dtac, later admitted that the blocks were done deliberately
The Facebook page "Royalist Marketplace" was launched as a forum by academic Pavin Chachavalpongpun to discuss and criticize the Thai monarchy freely. The Thai authorities shut down access in Thailand to the Facebook page, which has accumulated around one million users, and which Facebook may be appealing, while Pavin is facing a charge of cybercrime. He has since launched a replacement Facebook page. A Facebook spokesperson stated, "Requests like this are severe, contravene international human rights law, and have a chilling effect on people's ability to express themselves... We work to protect and defend the rights of all internet users and are preparing to legally challenge this request".
Movie censorship
[
]
Nearly any rendition of Anna and the King of Siam and The King and I ever made is banned because the King of Siam, which is culturally seen as divine, is depicted as a flawed human being. No matter how the filmmakers rewrite the story or how the King may be respectfully and positively portrayed, the basic story still implies that Thailand is a backwards country full of people who need a Westerner to civilize them.
Brokedown Palace - this drama film was banned because of its negative portrayal of Thailand with narcotics smuggling - especially with the views of the Thai judicial system despite parts of the film shot on location by the second unit (the majority of the film was filmed in the Philippines).
All the Boys love Mandy Lane - this film was banned due to violence
Halloween (2007) - banned due to depictions of violence
Frontier(s) - banned due to violence
Funny Games - banned due to cruelty and violence
Zack and Miri Make a Porno - this film was banned by the Ministry of Culture due to sexual content (characters showing how to make their own pornographic video; teens may try to mimic).
Saw VI - this film was banned due to the pro-Thaksin Shinawatra protests and violence in Thailand.
Television censorship
[
]
A BBC programme about the Thai monarchy was censored for legal reasons.
Any scene depicting someone smoking is censored by blurring or by pixelating. Most provocative imagery in anime is censored by blurring. Curiously enough, this also applied to exposed chests of male characters in Dragon Ball Z and comedic underwear exposure scenes. However, this type of censorship applies only to government-owned channels, as cable/satellite channels are not affected by censorship, according to commenters.
Video game censorship
[
]
Thailand will typically ban any games with excessive violence, and sexual content, such as many eroge from Japan, for the same reasons as its ban on any pornographic films.
The Thai military junta banned the game Tropico 5, as the military government thought it might affect peace and order.
The entire GTA series was banned in 2008 after a fan of GTA IV killed a taxi driver. The ban also affected subsequent releases, such as Chinatown Wars and GTA V, however the Steam release of the latter is still available.
External links
[
]
This article is a stub. Please help the Censorship Wiki by expanding it.
Censorship by country
Americas
Europe

Armenia

Croatia

Czechia

Estonia

Georgia

Germany

Latvia

Lithuania

Serbia

Slovakia

Slovenia

Middle East and North Africa

Kuwait

Libya

Oman

Palestine

Qatar

Syria

Tunisia

Yemen

Sub-Saharan Africa

Burundi

Cameroon

Equatorial Guinea

Eswatini

Ethiopia

Guinea

Liberia

Malawi

Mozambique

Sudan

Zambia

Asia

Laos

Mongolia

Taiwan

Tajikistan

Thailand

Australia and Oceania