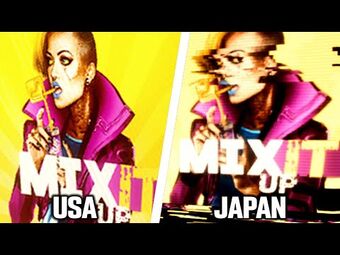 Cyberpunk 2077 is a 2020 action RPG developed and published by CD Projekt. It was released on December 10, 2020 for the PlayStation 4, Xbox One, Stadia and Windows. Versions for the PlayStation 5 and Xbox Series X/S were released on February 15, 2022.
This game is censored in the Middle East (except for Israel) and Japan. It has been given an age rating of 21+ by the National Media Council in the UAE after being censored.[1]
Censorship
Middle Eastern censorship (excluding Israel)
In the Middle Eastern versions of the game distributed in Saudi Arabia and the United Arab Emirates, V, the player character in the game, cannot be trans or non-binary. Genitalia cannot be adjusted. V is also unable to engage in homosexual relationships with other people. Many explicit sex scenes were censored.
Japanese censorship
Indecent nudity and sight of dismemberment and internal human organs are always censored on the console versions of Cyberpunk 2077 due to CERO's rating guidelines.
In addition, adjustments to the size of male V's penis and pubic hair are unavailable in the Japanese console versions of the game. Explicit romance scenes containing nudity have been censored. Risqué advertisements were edited with a static effect.
Where to find it uncensored
All other versions of the game in regions not mentioned above should be available uncensored, and censorship is optional.
In Saudi Arabia and the UAE, however, there are many anti-LGBT laws, and homosexuality is a serious crime in these countries.
References